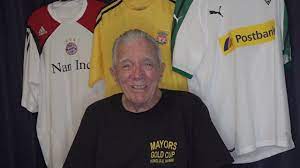 Frank Doyle
Playing soccer against beautiful backdrops in Hawaii is a fun, and rewarding adventure for both locals and passer-by-ers!
As a passionate and dedicated player, Frank Doyle was inspired by his own adventures playing pick up games in Hawaii to become founder of SoccerHawaii(dot)com and acting President of the Royal Hawaiian Soccer Tournament.
Since, Frank has become Director of the Mayors Gold Cup and runs numerous local leagues as an event organizer for over 20 years.
Contact Frank to register for a team/tournament or inquire about local pick-up games!
CALL NOW